About the Project
TRANSITION24 is a public art installation that connects stories and strategies of survival along the San Francisco's 24 MUNI bus line.
The 24 Divisidero is a highly trafficked artery: each day over 10,000 riders travel along its six miles stretching between Bayview and Pacific Heights. The line passes through Western Addition, Castro, Mission and Bernal Heights—all neighborhoods transformed by great political and cultural shifts in our city, country and communities.
We draw from oral histories, documentary media and archived ephemera to create multisensory immersions. With community members who live, work or commute along the 24, we excavate networks that supported them during times of change and crisis. Launching in autumn 2019, our multimedia installations will highlight literal and figurative spaces of transition to reveal their power as points of shared experience.
San Francisco holds endless stories of connection and transition. Known or buried, they are allegories for our uncertain times. Connecting them together in a vast network of actions, we offer them as tools to help navigate the paths ahead.
Artistic Team
The Survival Project is an art collective that explores stories and strategies of survival. Inspired by a wide range of media and materials, we're sift through the many ways that individuals and communities sustained themselves through times of upheaval and crisis. The fundamental quest for survival exists within a larger historical context of movement and place-making, home and community, memory and change.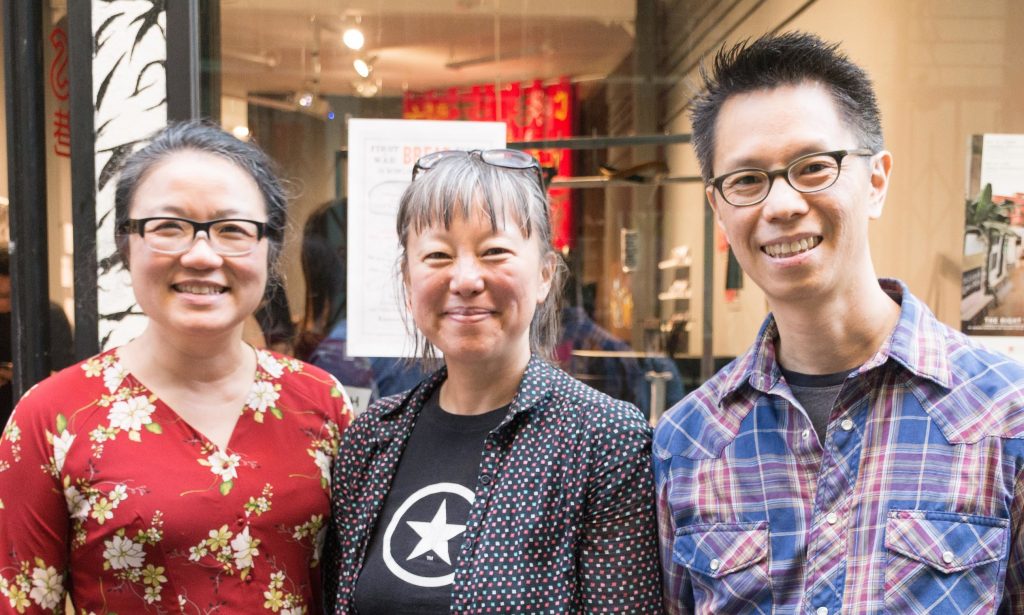 Smiling from the left, Survival Project members are:
THY TRAN
, a culinary writer, chef-instructor, and book artist who loves her letterpress as much as her cast-iron pans. Based in San Francisco, she is inspired by the many ways migration reshapes our recipes, stories, and traditions.
RANIA HO
, a multidisciplinary artist working in installation and performance. She employs an unexpectedly wry approach to everyday objects and situations in her works. She is based in Beijing and San Francisco.
BRYAN WU
, who uses technology and media in unexpected ways to critique and celebrate. He's a user experience designer and app developer based in San Francisco.
Community Supporters
Bernal Hill History Project, Chinese Culture Center of San Francisco, San Francisco Public Library, San Francisco Transit Riders, and many individuals along the 24 Divisadero line.
Supporters
Supported in part by the Kenneth Rainin Foundation's Open Spaces Program